Thank you!
On behalf of the Organising Committee, I would like to thank everyone who attended the 14th Asian Conference on Pharmacoepidemiology (ACPE 2022) from 21 – 23 October 2022 in Tainan, Taiwan.
With the uncertainty of when border quarantine would be lifted and the relaxation of preventative measures, we would like to express our heartfelt thanks to the 168 attendees, who participated in person. We also sincerely thank those 300 attendees, who were able to join on-line and participate in the academic exchange.
In the hybrid manner, our respectful group of speakers and panelists provided in-depth insight to the future of pharmacoepidemiology in Asia. All the participants were able to contribute globally in the two-day program. Particularly, we made the effort to hold a greener meeting, including e-posters and a digest program book.
We hope that you found our events enjoyable and informative. Your participation helped to make these events a great success and make our time together both productive and fun.  We wish you all the best and hope that you continue to be engaged with the ACPE. Stay tuned for upcoming event by visiting Bangalore in the next year.
Sincerely,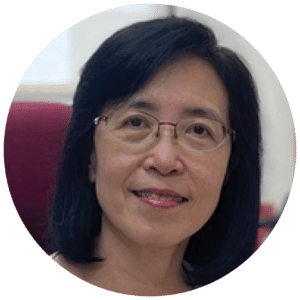 Yea-Huei Kao Yang
Chair, Local Host Committee of ACPE14, 2022
Professor, School of Pharmacy
National Cheng Kung University, Tainan, TaiwanT