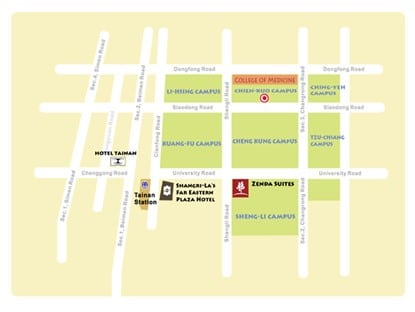 | | |
| --- | --- |
| Hotel | Distance to College of Medicine |
| Hotel Tainan | 20~25 Minutes by Walking / 5~10 Minutes by Tax |
| Shangri-La's Far Eastern Plaza Hotel | 15~20 Minutes by Walking / 5~10 Minutes by Taxi |
| Zenda Suites | 10~15 Minutes by Walking / 5~10 Minutes by Taxi |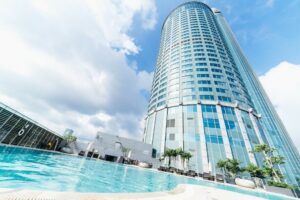 Shangri-La's Far Eastern Plaza Hotel, Tainan

89 Section West, University Road, Tainan 70146 Taiwan
Shangri-La's Far Eastern Plaza Hotel, Tainan, opened on November 2008, is the second luxurious hotel of ShangriLa's Enterprise. It is located within Tainan City centre, which is surrounded by a lot of significant historical heritages. Far Eastern Plaza Hotel Tainan is just next to the Tainan train station and only 25 minutes to the HSR Tainan station, which is also a convenient center of transportation. The hotel faces the National Cheng Kung University (NCKU) and is 40 minutes by road from the renowned Southern Taiwan Science Park (STSP), a base for high-tech companies producing semiconductors, optoelectronics and pharmaceuticals.
Website: https://www.shangri-la.com/tainan/
Telephone: +886-6-702-8888
Fax: +886-6-702-7777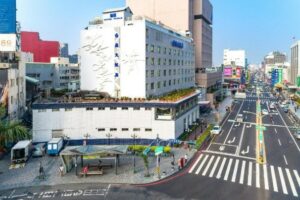 Hotel Tainan

No.1, Chenggong Rd., West Central Dist., Tainan City 700, Taiwan (R.O.C.)
Hotel Tainan is located in the prime district of Tainan. The hotel is right across the street from the Tainan railway station and within walking distance to several bus stations, post office, Shing-Kuang Mitsukoshi, Focus Department Stores and Min-Zu Shopping Center. National Cheng Kung University and Central Park are also within a one-mile radius. It is extremely convenient for both business and vacation travelers and is the ideal place for a business conference, exhibition, seminar, wedding or private party.
Website: https://www.hotel-tainan.com.tw/en/
Telephone: +886-6-2289-101
Fax: +886-6-2268-502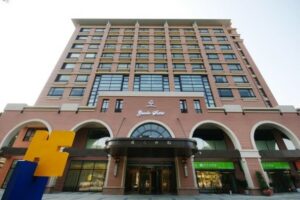 Zenda Suites

No.2, Dasyue Rd., East District. Tainan City 70146,Taiwan
The hotel is located at the most busy campus of the university and there is shopping area within two minutes walking distance. One can take a stroll around the campus after enjoying the delicious foods. It will completely satisfy for your shopping, business, entertainment and intellective needs. The hotel was build under the consideration of the urban development of National Cheng Kung University. The exterior look contains the brick red colour of National Cheng Kung University with a Baroque style archway as well as a gigantic French bell. This aims to create an extreme Baroque style, also providing great sites for wedding photos and traveling news. The hotel owns the biggest imported swinging bell from France that is the biggest one in Taiwan. This bell was build by the PACCARD family with over 200 years of history. The PACCARD Group is one of the most prestigious bell-manufacturing company in France, created in the year 1796. The characteristics of the PACCARD bell are the precise pitch of its bell which is also very powerful creating melodic tunes.
Website: http://www.zendasuites.com.tw/en
Telephone: +886-6-275-8999
Fax: +886-6-209-3567